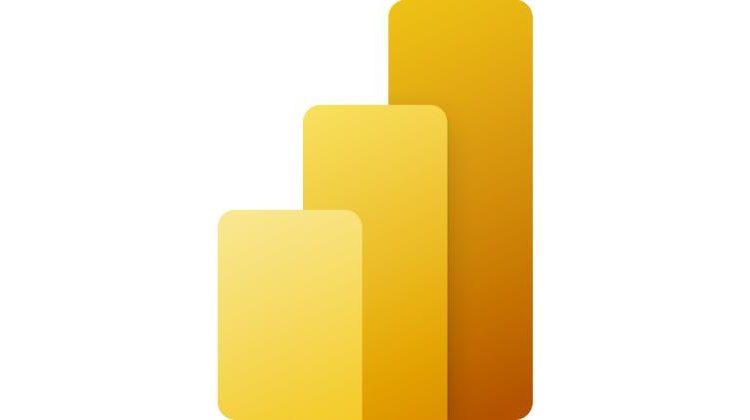 Happy New Year!
As you probably already know, Power BI releases updates for the tool every month.
Although 2020 was such a 'special' year, that did not stop the developers from constantly trying to improve the BI tool.
So, in this article, we are going to be reviewing some of the updates made by Power BI in 2020 so we can see how far we have come.
Let's go!
January/February
Incremental Refresh: this allows you optimize all refreshes so you don't have to refresh all of the historical data every time you do a refresh. This feature makes your refresh much faster & reliable.
Hierarchical Slicer: create hierarchies in your Slicer by inserting more than 1 column in the slicer field;
New DAX Functions: FirstNonBlankValue, LastNonBlankValue

Title bar updates

Microsoft 385 usage analytics

Non-admin support for query diagnostics

New Connectors: Microstrategy, FHIR, Factset, TIBCO, Jamf Pro & Asana.

Improved report usage metrics
March
Dual axis for Line Chart now available

Page navigation action type for buttons:
Page navigation

Drill through
Multi-column sort for tables i.e. you can now sort items in a Table/Matrix chart based on more than 1 field.

Filter pane search

Updates for decomposition tree:
Bars per level formatting option

Updates to behavior of data bar length
New ribbon now on by default

New DAX functions: COALSCE

Query diagnostics

Connectors: Hive LLAP & Cognite

Enhanced dataset metadata (preview)

New search experience for Power BI service
April
Personalize visuals

Conditional formatting for totals & subtotals in the Table & Matrix
Rectangular lasso select across visuals: users can now select multiple visuals with a simple click & drag.

Change detection for page refresh

Relative time filter

Customize theme dialog: ability to customize theme to one's taste became generally available

Improved discoverability for conditional formatting

Direct Query support for AI visuals i.e. Decomposition tree & Key influencers
Q&A visual now updated

COVID-19 Apps

Enhancements to query diagnostics
May
Drop shadow support for visuals

Apply all filters

Curate featured tables for Excel

Drill through action type for buttons

Buttons now support fill images

Copy a visual as image

Filter pane migration

Direct Query on Dataflows

Web by example automatically suggests tables by default

Connectors: Witivio, Linkar, Webtrends, Planview project place, Vessel insights, Zoho creator, Sagra emigo.

PowerApps visual now included by default

Hierarchical variance table

New file format: .pbids
Power BI apps for Teams (preview)
Power BI premium per user (preview)
June
Enhancements to Mobile layout authoring
New phone emulator

Updated visualization pane

Can now overlay visuals
Hierarchical slicer
New icons included. Can be found via: Format > Items > Expand/collapse icon

Stepped layout indentation i.e. space between expand/collapse icons can now be adjusted
Line chart dot formatting options i.e. can now select different colors for every data (dot) point.

Automatic page refresh

Modern ribbon now generally available

AI insights

Agile HR analytics (Template App)
Uber User Data Report (Template App)

Palantir Foundry connector: A platform that reimagines how people use data by removing the barriers between backend data management & frontend data analysis

Dark mode for iOS app
July
Gradient legend for charts i.e. conditional formatting can be added to charts e.g. bar chart with legend.

Ability to rename Slicer header text: especially useful during hierarchical slicing.

Relative time filter made generally available

Enhancements to Q&A

Support for Excel financial functions

Model view enabled for live connect made generally available

Global option to disable automatic type detection

Launch external tools from Power BI Desktop (preview)

Page view for Paginated Reports

Sensitivity labels persist when a report is embedded in an app

Label inheritance upon creation of new content
August
Perspectives support for Personalize visuals

Rectangular lasso select for data points (preview): i.e. you can now select data points on a viz by clicking & dragging over its plotting area. Available for Line, Area & Scatter charts.

Added dynamic formatting support to more visuals

Direct Query support for Q&A (preview)
Text/CSV by Example (preview)

New Connectors: Cherwell, Automation Anywhere & Acterys.

Multiple data lakes support for Dataflows

Updated headers & navigation in Mobile

Data protection updates
September
Smart Narratives (preview): this feature provides relevant customizable insights from your chart.
Total labels available for stacked visuals e.g. Stacked bar chart

Q&A now supports arithmetic operations: addition, subtraction, division & multiplication.

Mobile authoring enhancements
Bookmark made available for Mobile layout view

Can turn off gridlines & snap to grid
Pinch & zoom made available in all report views

Data point rectangle select for additional charts

Added general visual option to maintain layer order

Share from Power BI (iOS & Android)

Auto play a slideshow on startup (Windows)

Excel inherits the Power BI dataset's sensitivity label when using a PivotTable connection

New Connectors: CDS connector (preview), Azure Databricks, MariaDB & Hexagon PPM Smart API
October
Power BI icon update
Canvas watermarks: this feature makes it easy for beginners to navigate the Power BI Desktop
Personalize visuals now generally available

Desktop splash screen dismiss: i.e. you can now close the Power BI desktop while it's loading instead of having to wait for it to finish loading before closing.
Data point rectangle select for Treemap

Automatic Table Detection from Excel & JSON files

New Connectors: Spigit, eWay-CRM

Power BI for HoloLens 2 (preview)

Automatic page refresh is now supported on the Windows app.

Simplified installation
November
New Field List

New Model View

Anomaly Detection in the analytics pane for charts like Line, Area or Scatter Charts

Visual Zoom Slider now available for charts

Apply all filters now generally available

Data point rectangle select extended to Map visual

Q&A now supports partial matching data values

New connectors: Actian, Anaplan & Starburst Presto

Certified & Promoted reports & apps
December
Small multiples: can be found in the fields list & formatted in the format pane

Direct Query for Power BI datasets & Analysis Services

Increased rectangle select data point limit (now 3500)

Selection pane is now available in mobile layout view

Dark mode support in the Power BI Android app

Anomaly detection is now supported in all mobile apps (iOS, Android & Windows)

Microsoft Dataverse connector

Custom publish message

New export settings available in Power BI admin portal
Power BI Premium per user public preview now available

New Admin APIs
NB: Some of the features are still in preview mode and will need to be enabled first to access. Preview features can be enabled from Preview features option under the Options & Settings dialog.
That's all for 2020.
My highlight features include Smart Narratives, the dual axis for Line chart, the drop shadow & of course, the new Power BI icon. What's yours?
Cheers to more useful features in 2021!!